Since moving to Sedona, AZ last year, we've had more friends and relatives visit us than in the entire seventeen years we lived in Frisco, TX. We entertained from friends from Pennsylvania over Labor Day and look forward to more over the coming year.
Hikes off the beaten path
COVID and Instagram caused tourism to inflate in Sedona. People looking for awesome selfies to prove they were here and made it to places others have popularized.
That's great.
What's not so great are those who come and leave trash or carve their names in the rocks. This spoils it for others. You should leave it the way you found it. No one else cares who your boyfriend or girlfriend was when you were here. We don't even know who you are other than being an asshole for defacing scenery.
Anyway.

That's why my wife and I tend to hike less popular, or relatively unknown trails. You won't find that stuff, and we can pretend we're alone with nature. Like the hike I've included photos from.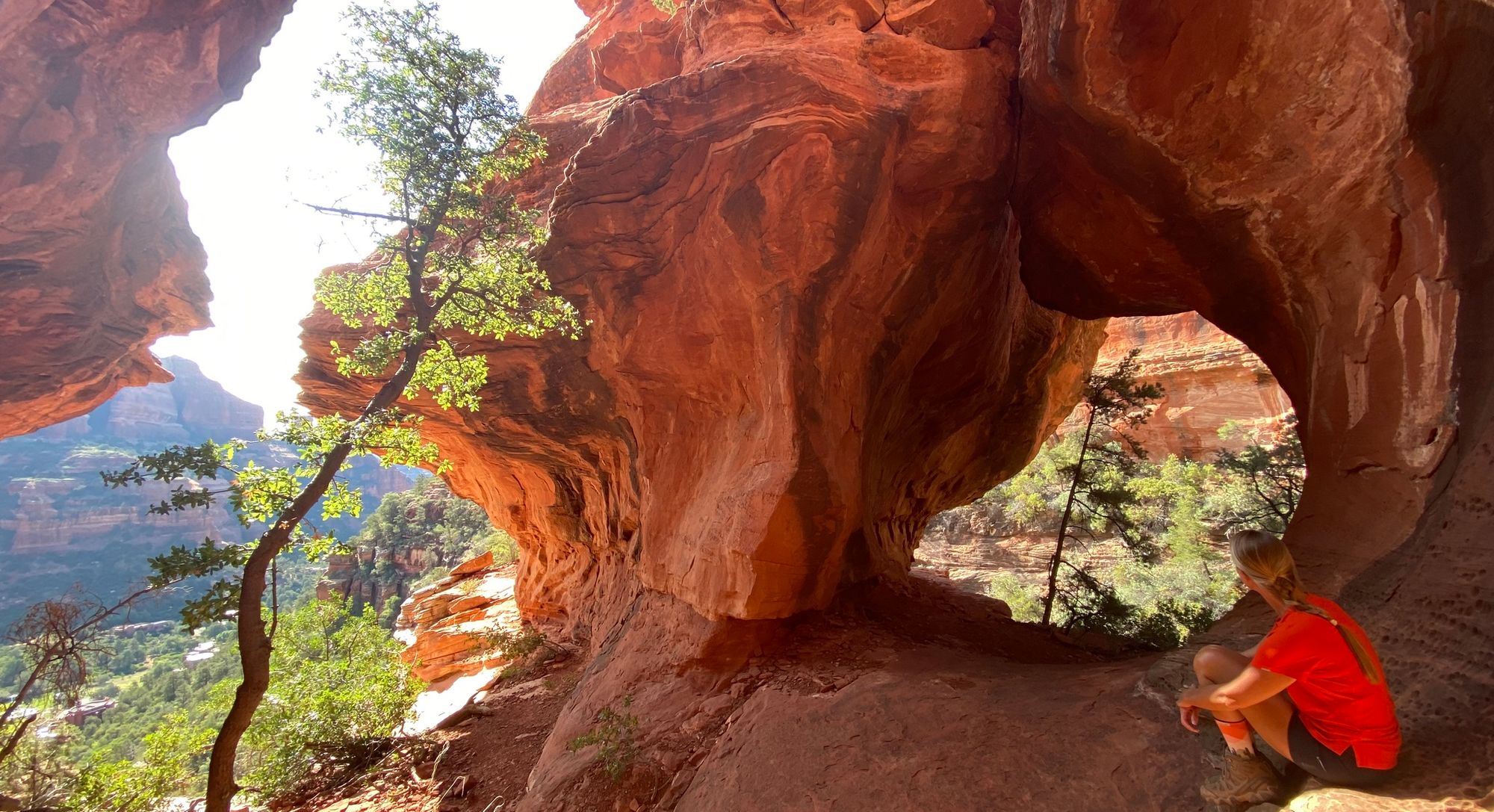 Switching Mobile Service from AT&T to T-Mobile
Another thing about Sedona and Arizona, in general, is that cellular service is spotty at best. AT&T may have the worst coverage here.
Sedona, in particular, has not had 5G service at all. Leaving everyone on 4G or LTE.
That changed in the past year when T-Mobile was the first carrier to establish 5G towers around here. And while Verizon has traditionally had the best coverage, it seems T-Mobile may have leapfrogged them to both match coverage and offer 5G.
I was a very happy T-Mobile customer before the original iPhone came out, but switched to AT&T as T-Mobile didn't initially offer service for it. I stayed with AT&T while living in the Dallas, TX area because it did offer good coverage there.
That's not the case in Arizona. T-Mobile offered some pretty unbelievable incentives to move. So I'm switching. Just waiting on a brand-new phone to finalized things.
Even switched over to T-Mobile's Home Internet, which I've heard mixed reviews about, but I'm happy with it so far. At least two to three times faster than the cable provider I've used the past year.
Movies
The Flash, as I've felt about the other superhero movies based on DC Comics, is more style over substance. It was interesting for it to delve into multiple universes to pull in the various iterations of Batman and Superman films and actors/actresses, but it felt like more of a gimmick.
My Big Fat Greek Wedding 3 is basically just spending more time with this family. The original film remains, to me, a really great, funny, film. The second film was ho-hum, and this third one feels like more of the same. I guess if there's a fourth one, it'll be Nia Vardolos' granddaughter's wedding, or they'll have a wedding in space or something.
Golda is part of Golda Meir's story, focusing on the Yom Kippur War in 1973. The real highlight here is on Helen Mirren's portrayal of Golda, which is the true highlight of the film.
Reelhouse Foundation Films
We're back with some past films shared with our small online group. By the way, if you're interested, reach out to me, or lookup "Reelhouse Foundation" on Facebook to see upcoming events and learn how to join the screenings. Right now they're either Wednesay or Thursday evenings starting at 8pm Central Time.
To Live and Die in L.A. (1985) was shown in celebration of William Friedkin who recently pass away. It's been a while since I've seen this film, but it really packs a punch, especially with how it ends. I recall really liking this film and it definitely still stands up. Great early performance by Willem Dafoe.
Girlfight (2000) was Michelle Rodriguez's first movie. It really shows how great an actress she is. The movie is good, and Michelle carries it.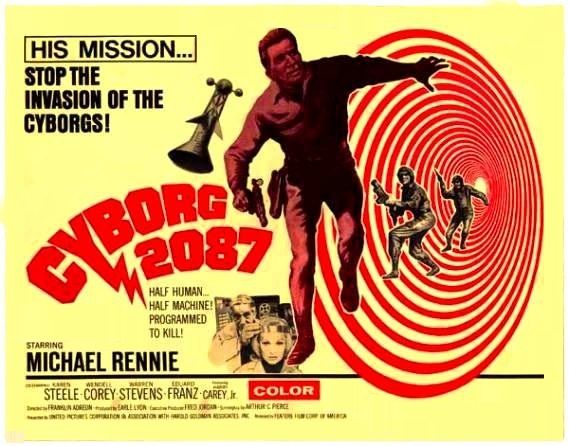 Cyborg 2087 (1966) is basically Terminator 2. Only if it was a B-movie you'd expect to see on Mystery Science Theater or Svengoolie.