I just got back from a vacation to Arizona. A month ago, I didn't know I'd be going on this trip. It came together fast once my wife and I realized our schedules for the rest of the year weren't going to make any getaways possible the rest of the year.
Phoenix / Scottsdale
I've been to northern Arizona quite a bit, but never spent any time in the Phoenix area. It was time to change that so what better time to go than during late July when it's 110 degrees or more. You hear about the dry heat, and while it is, it's still very, very hot.
Here are some highlights from my time there.
My wife and I stayed at The Phoenician in Scottsdale using points I'd built up for a while. A great place with a great staff.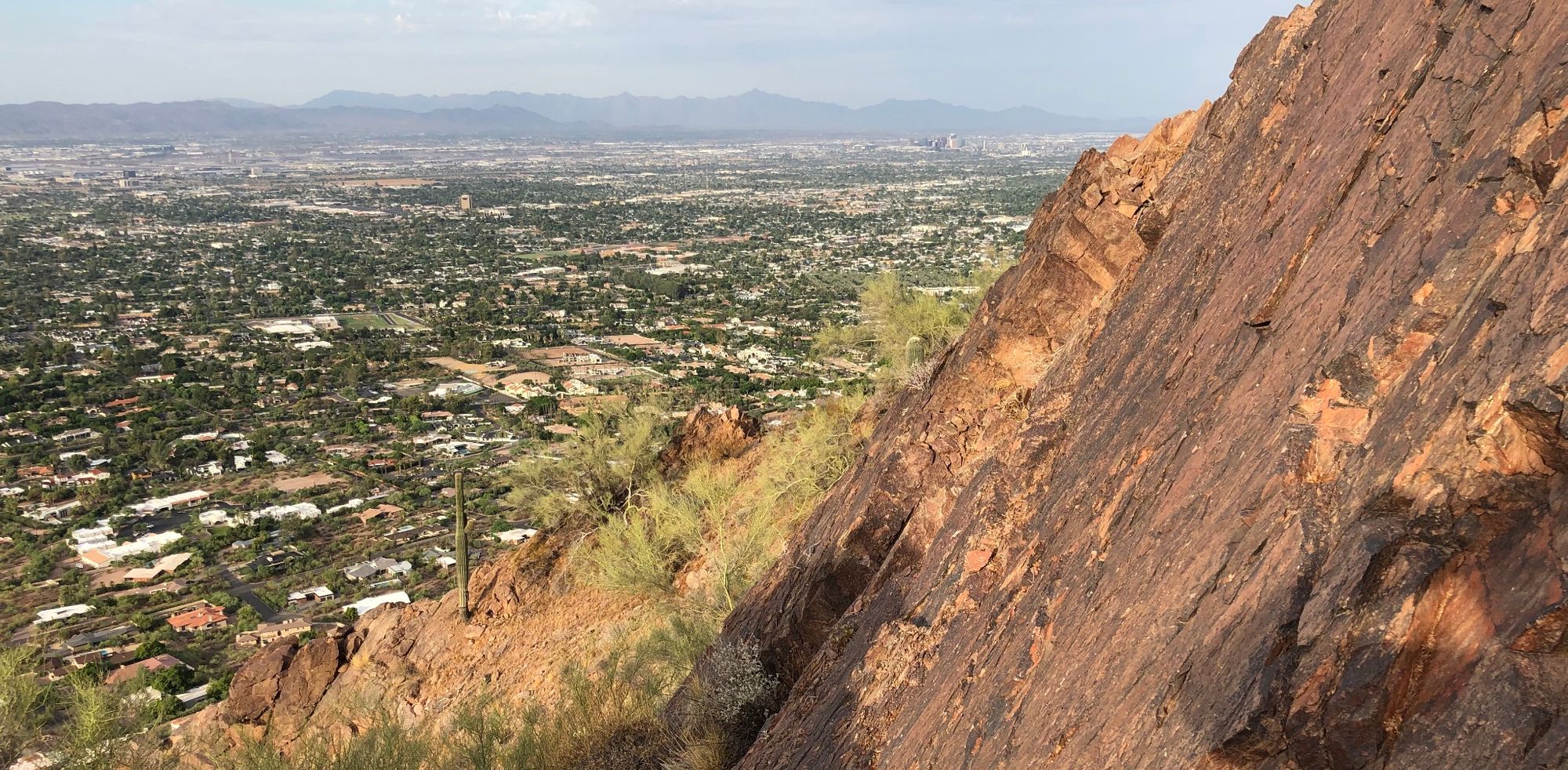 Hiking Camelback Mountain was fun, but exhausting. It can get up to 100 degrees or more by 10am in Phoenix so we had to leave early to beat the heat. People die every year climbing this because they don't respect the hydration warnings. There are two paths up: the Echo Canyon or Cholla trail. We chose Cholla mostly because it was within walkable access to the resort, and it's supposed to be the easier one, although both paths are rated difficult.
The Heard Museum in Phoenix's tagline is Advancing American Indian Art. It was one of the more interesting museums I've been in. Highly recommended if you're ever in the area.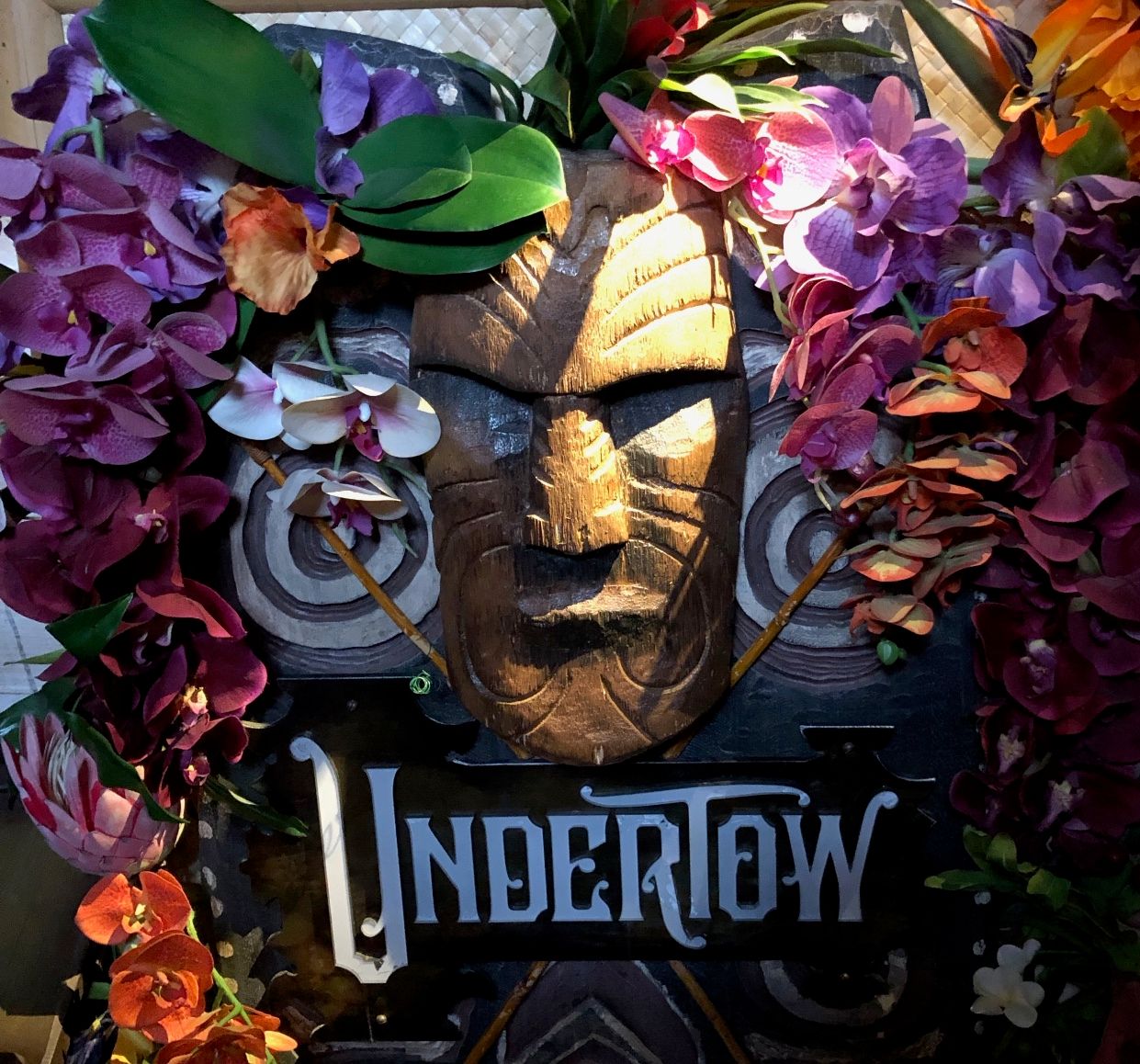 Undertow, a local tiki bar, was recommended to us by a bartender at our resort. It may have been the highlight of the trip for me. There's no sign for it as it's beneath a coffee shop called Sip. So you walk down to this place and when you enter, it's like you are in the hold of an old sailing ship complete with portals on the wall showing your journey past the jungles of some mysterious island. Thunderstorms roll in where lightning flashes, and the ship was even attacked by some tribe during our visit there. An incredibly awesome experience overall. It felt like it should exist in a Disney theme park. Their drink menu even reads like a Jules Verne tale.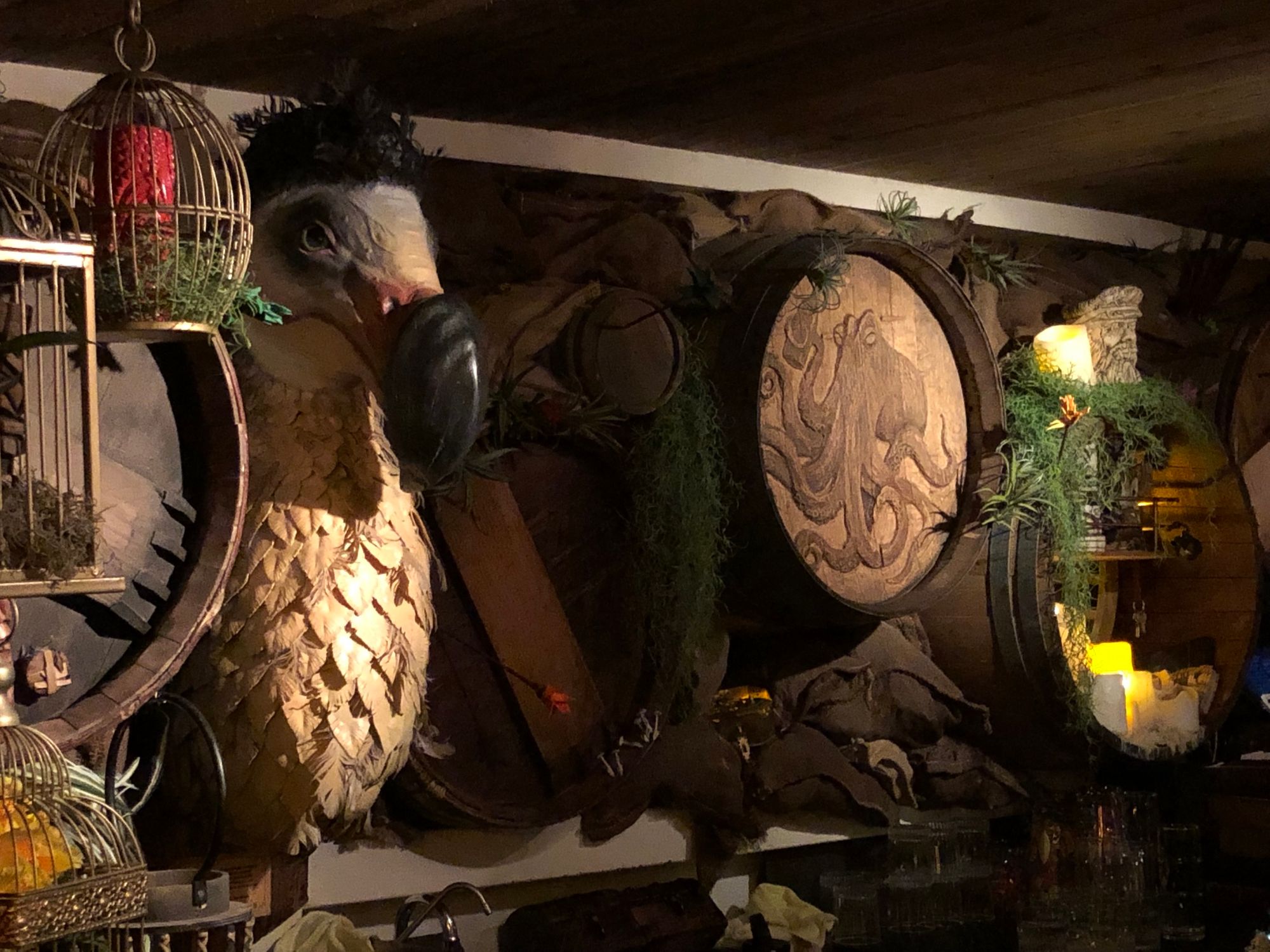 Sedona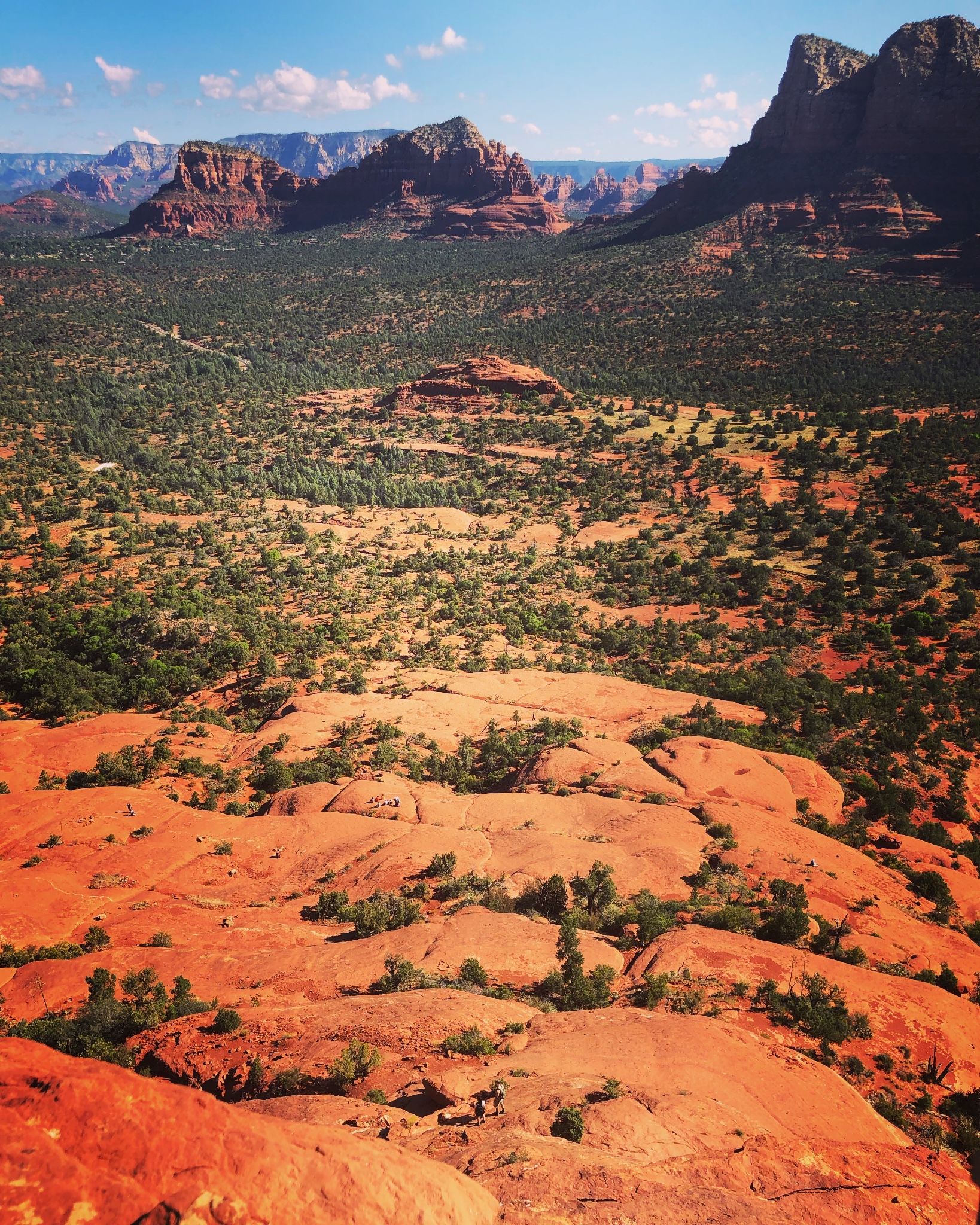 Sedona is almost a second home at this point. My wife and I try to get out there at least once a year, sometimes more. We love to hike and Sedona's got hundreds of trails. Photos tell a better story than words, but it pales in comparison to being there.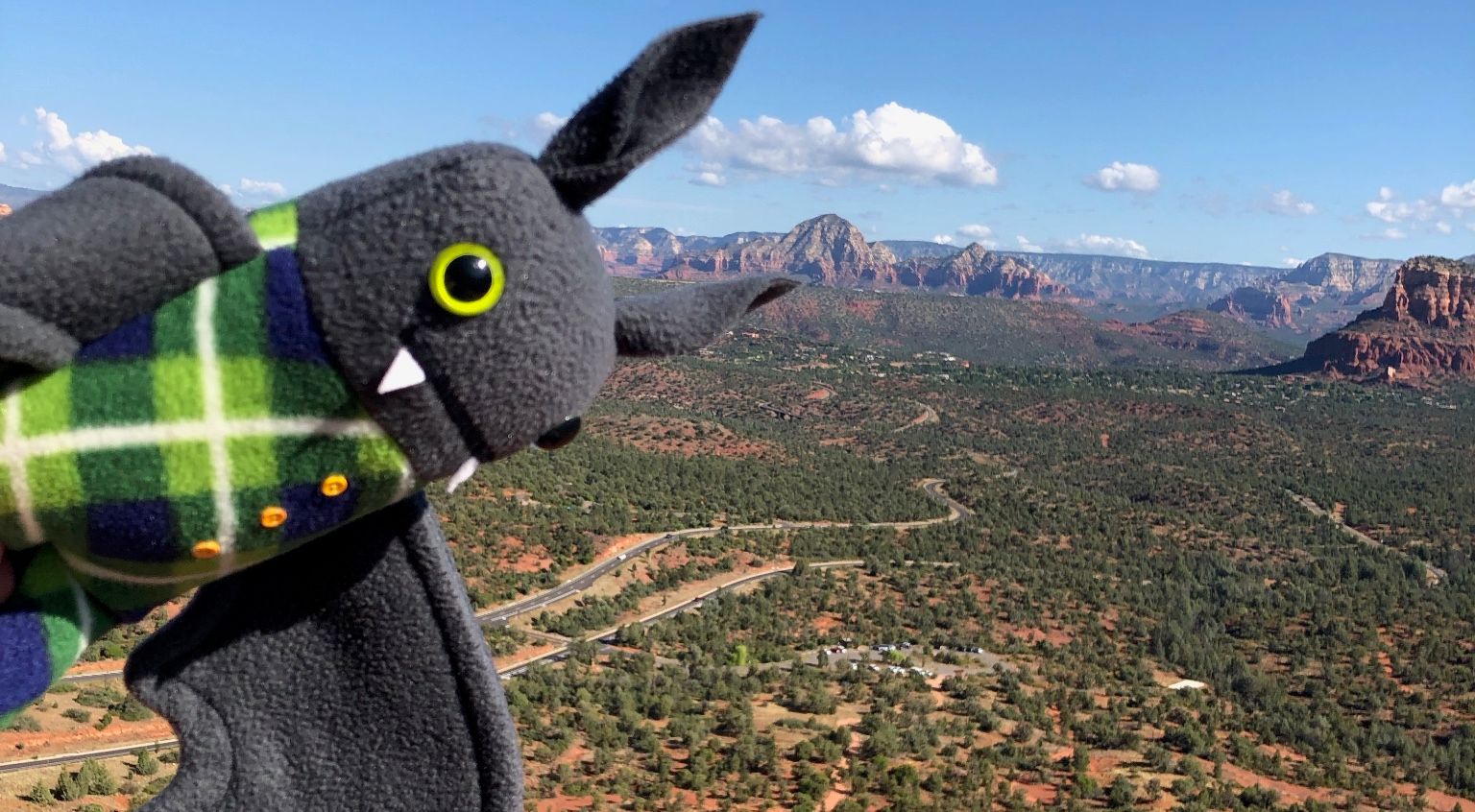 As with a lot of our journeys, a friend came along. Edgar the bat in pajamas came out with us. He enjoyed flying above the red rocks and spending time with his bat friends after dark.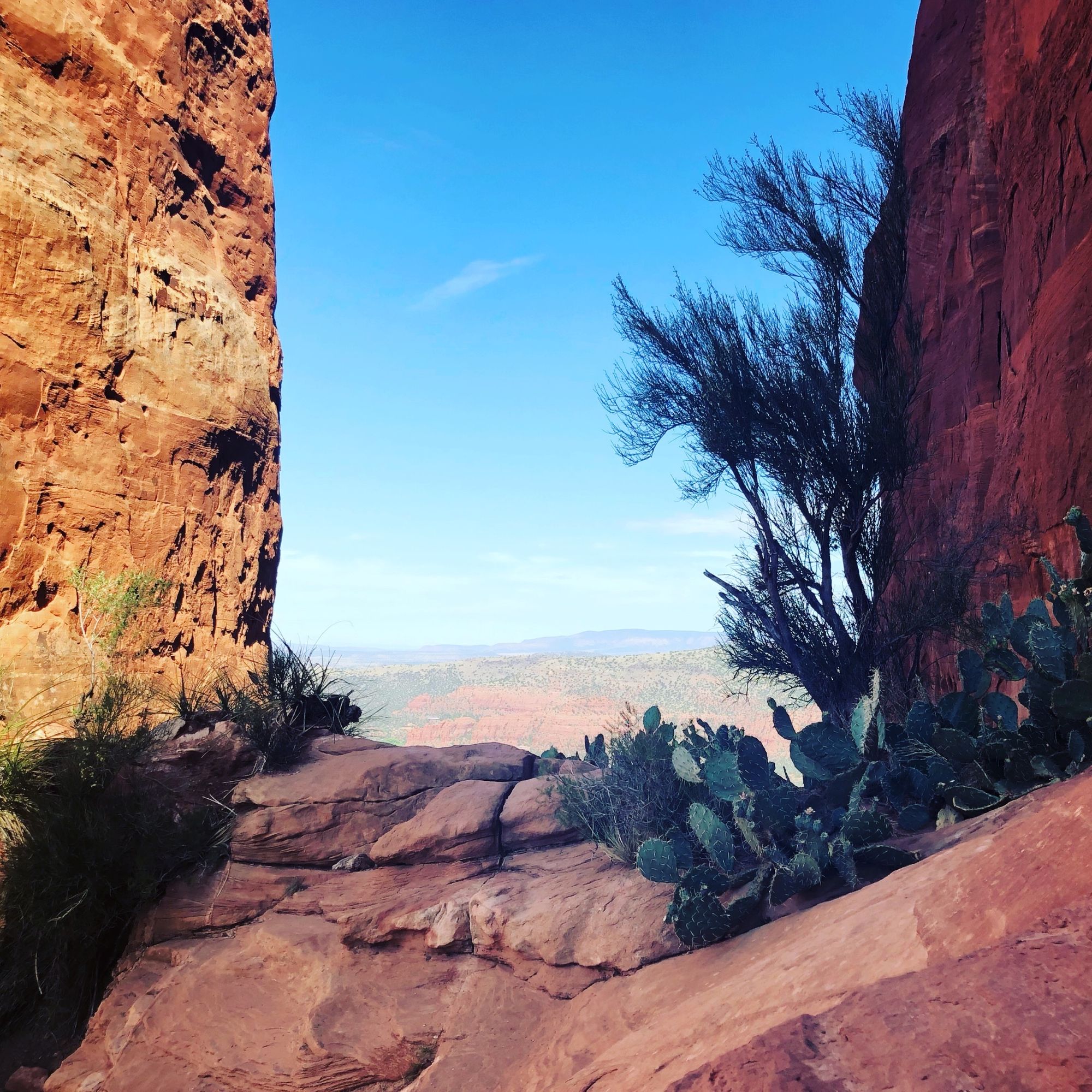 Cathedral Rock is a must hike/climb for my wife and me every time we visit. It's steep, but only takes about 40-45 minutes to get to the top where you can enjoy teh views and nothing but the sound of the wind and the occasional crow.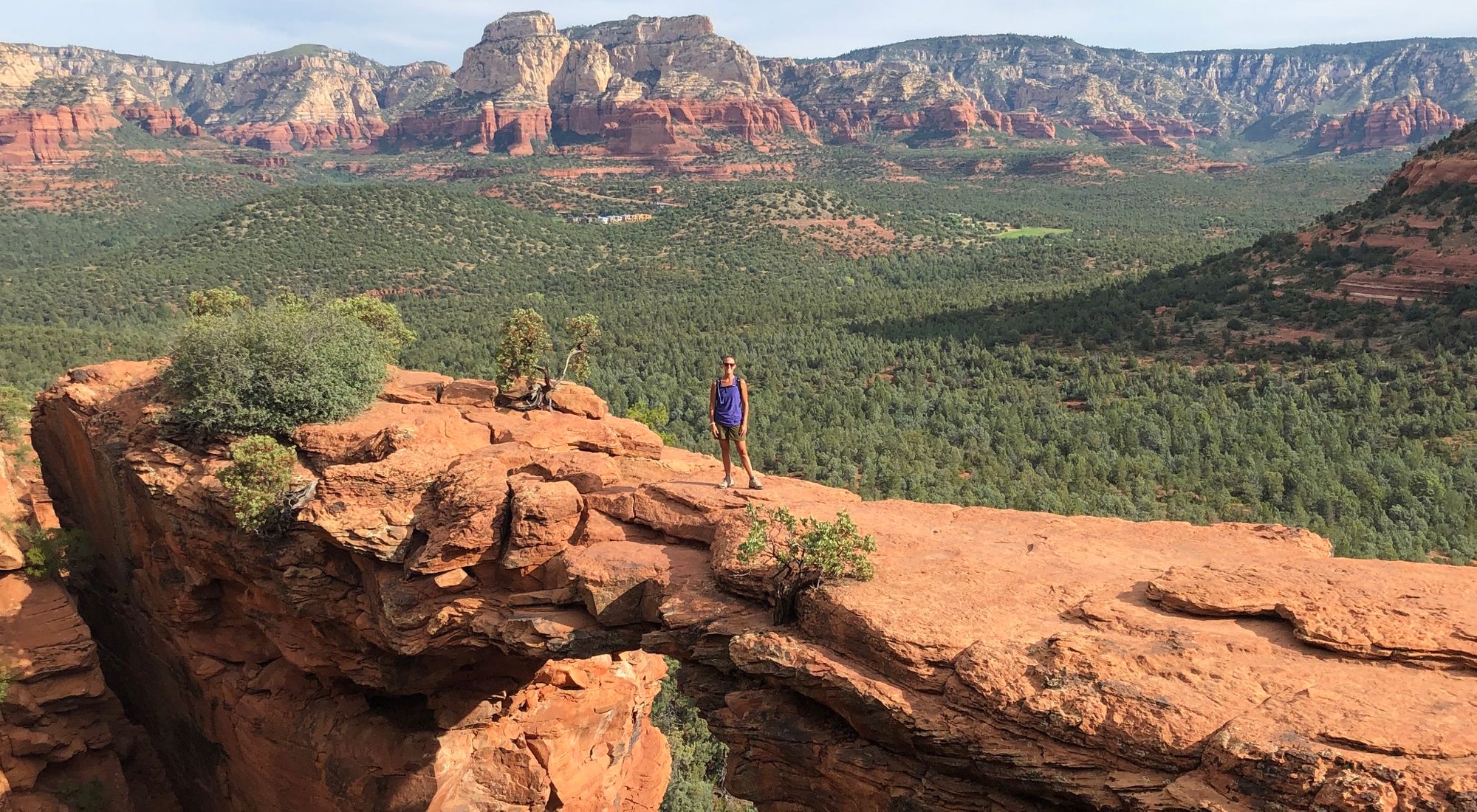 Movies
Once Upon a Time in Hollywood, Quentin Tarantino's ninth film, I felt was better than average for him. My favorite of his movies, by far, is Pulp Fiction. Hollywood doesn't really have much of a story to it. I saw a reference to it being a hangout film, where you just hang out with the characters, and that's a decent description. The characters were indeed fun to hang out with. But what's stuck with me is how Tarantino, in Hollywood fashion, gave us a happy ending for something we know didn't end happily, treating actual history the way most American films would. Have it based on a true story twisting things for your happy ending to prevent box office disaster.
Fast & Furious Presents: Hobbs & Shaw was a lot of fun. The past few Fast & Furious films have gone so far into Looney Tunes land for me that I'm rolling my eyes more than enjoying the film. While this flick has the insane stuff, the real treat is the dialog between Dwayne Johnson and Jason Statham.