We are deep into the summer in the states. While the Delta variant of COVID is keeping us still stressed a bit, the news is also filled with the drought, fires and flash floods that are haunting the west. Here in Texas, it's been a pretty mild summer.
The Olympics in Tokyo just started up. I really enjoyed the awesome pictogram performance during the opening ceremonies. Now we're following the initial events. Mainly gymnastics, skateboarding, diving, table tennis, badminton, canoeing and a few others.
Work
After the first gathering we've had for a while things are pretty much back to normal. So not much to report other than that our traditional trip to Mexico (cancelled last year) is sold out for this year. I'm going, too, as it really is something extra special. Just hope new COVID variants don't blow up to put the plans in jeopardy.
Movies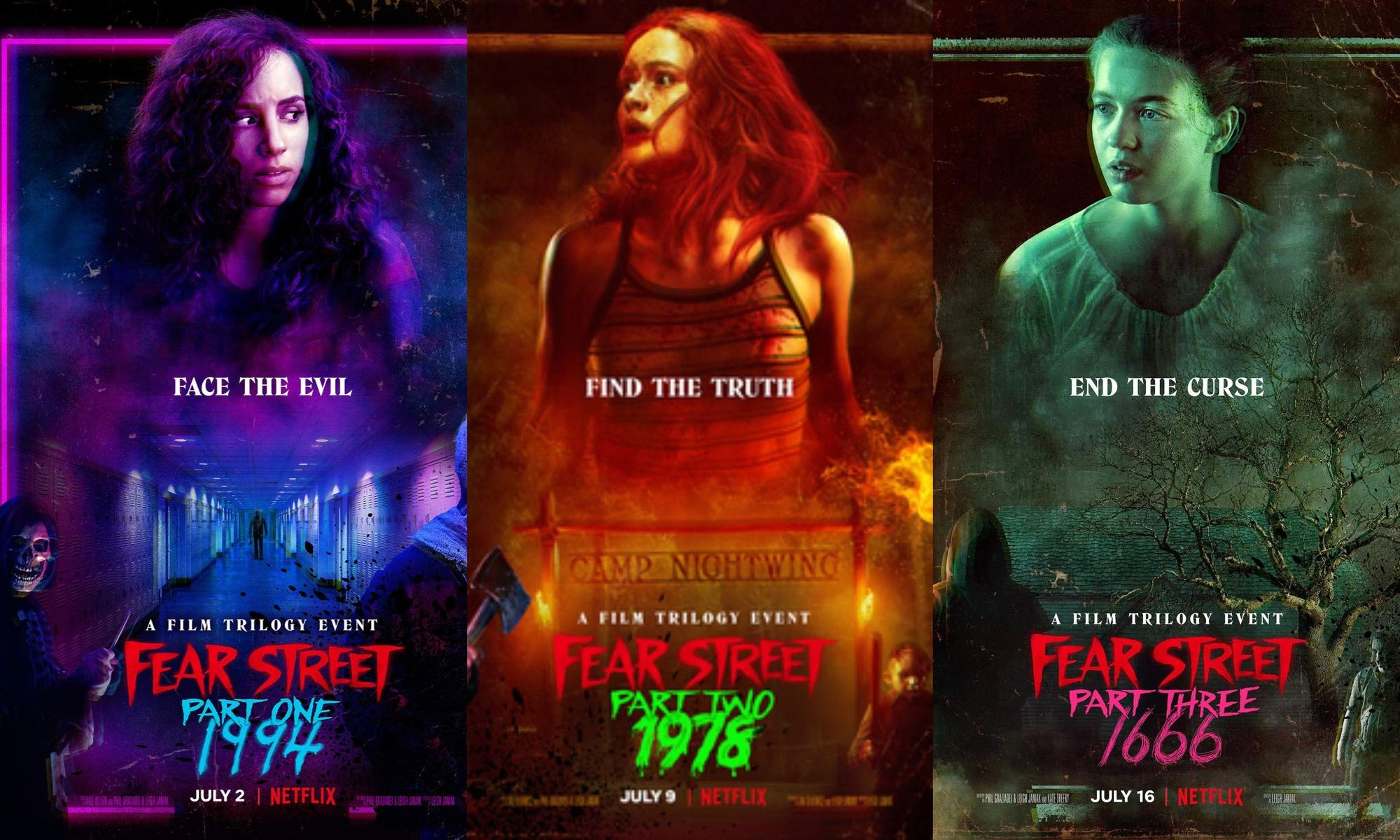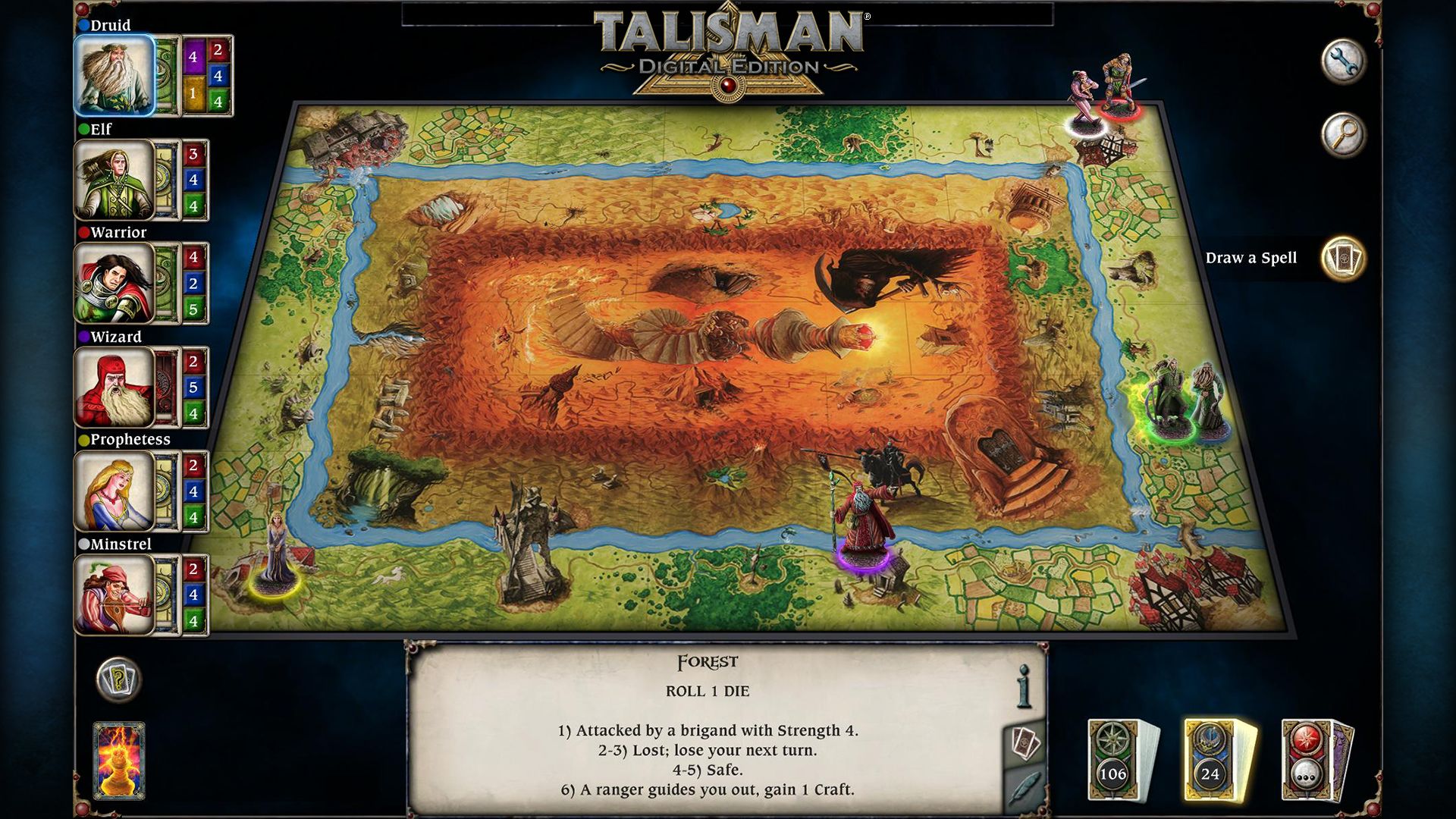 The Talisman boardgame has been around since 1983. It's currently in it's fourth edition and has a lot of expansions which can turn the base game board into a gigantic one that's about four times its size. I personally find it hard to play with more than two of them. Each expansion has new characters though and there are maybe over a hundred of them. That combined with the number of cards and victory conditions make it very replayable.
A downside is that it is very dice driven. Luck is a significant factor. Some characters, plus many objects and spells, have the ability to manipulate your rolls, but you're never a single dice roll away from calamity somehow. There are even rare cards/events where you lose all of your lives forcing you to restart your character from the beginning.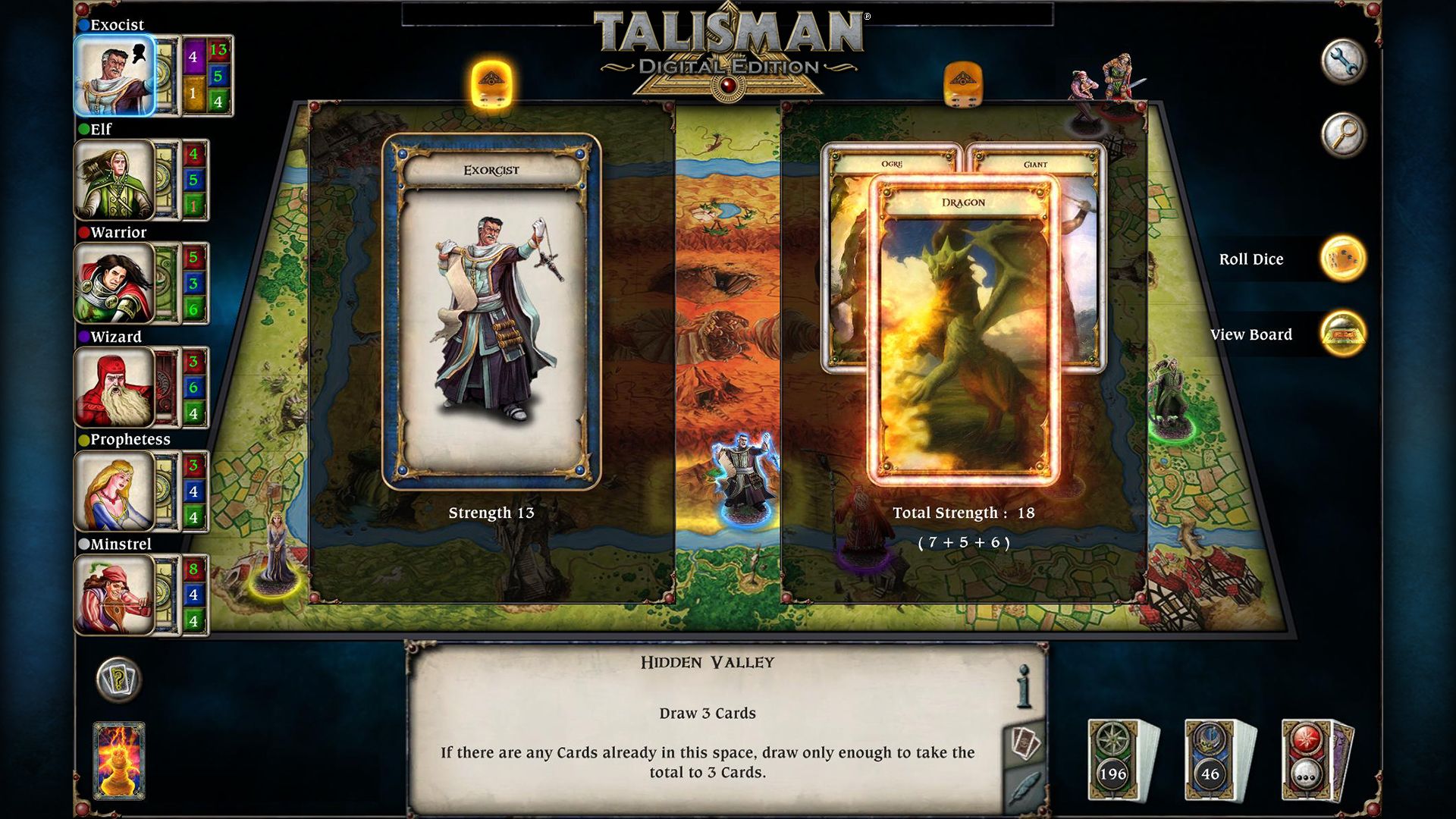 And don't get me started on spells. They can be the worst or best depending on whether or not you are casting them or on the receiving end. Some spells just bump up your stats, but some allow a play to steal lives or objects/followers from other players. It's a bit of an emotional rollercoaster ride to find some awesome relic or treasure to have another player cast a spell and take it away from you.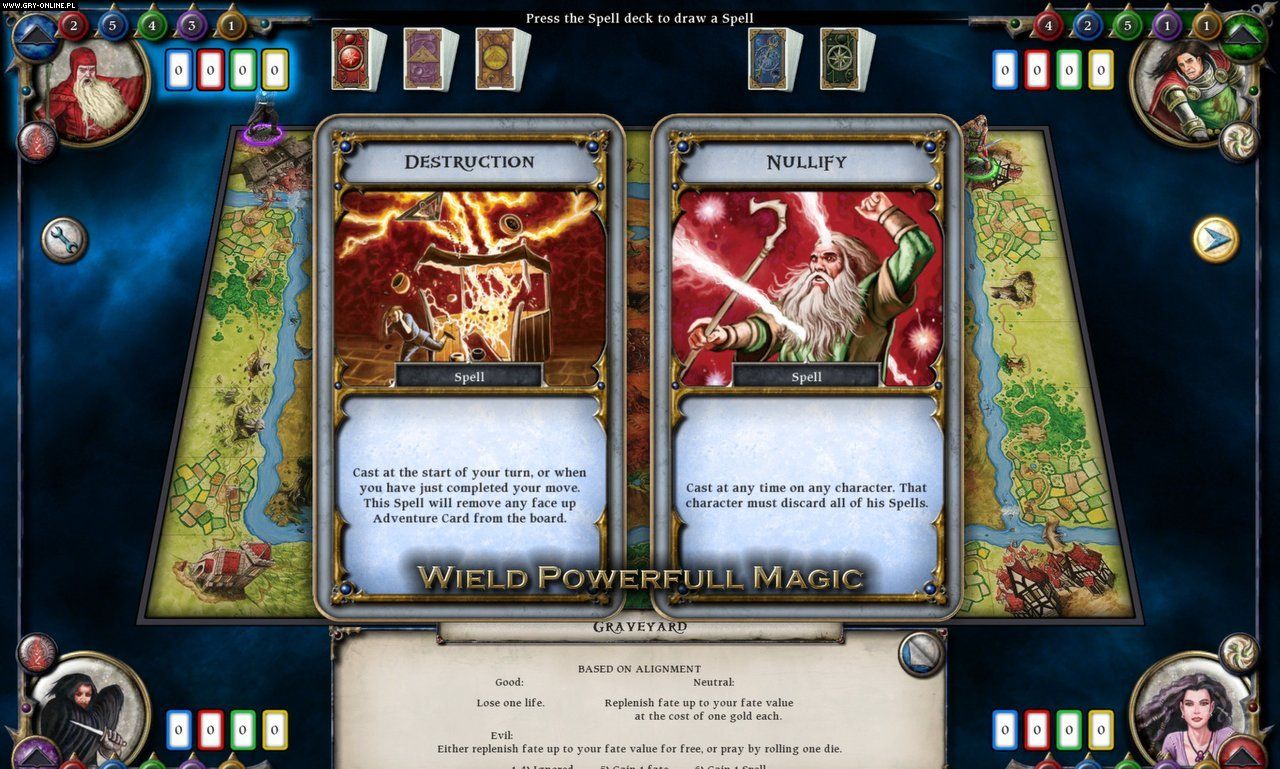 Overall, though, it's a pretty fun, relatively mindless game. You can't have too much of a strategy with so much randomness. I'd played the game mostly on flights since a game can take a little while and the app's music is great. I saw I'd missed a few expansions so I caught up with them and have been playing it again a number of time.