A few things different this week for work. Next week I'll be primarily away on a vacation.
Work
For the most part, I was able to make progress with GraphQL. Not much, but some.
I attended a MariaDB roadshow this past week. Our application uses MySQL currently and we need to upgrade. MariaDB started as a fork of MySQL after Oracle purchased it and plan to diverge. They position themselves as an Oracle replacement and I was quite impressed with their offerings. I'll be taking a closer look in a few months when we start making plans for upgrading and/or moving our database.
I also got a performance review. Working as a consultant for so long, I don't think I've had a real review like that in about twelve or so years. Nothing surprising. All good and what's best is a list of concrete stuff to work on for the next one.
Movies
Weeks without seeing a movie for me are rare. I still have the weekend though, so that could change as I'm interested in checking out Bad Times at the El Royale.
Games
I didn't have any games out on my table but I'll take the time to point out a game on my iPad which I play just about every single day – Star Realms.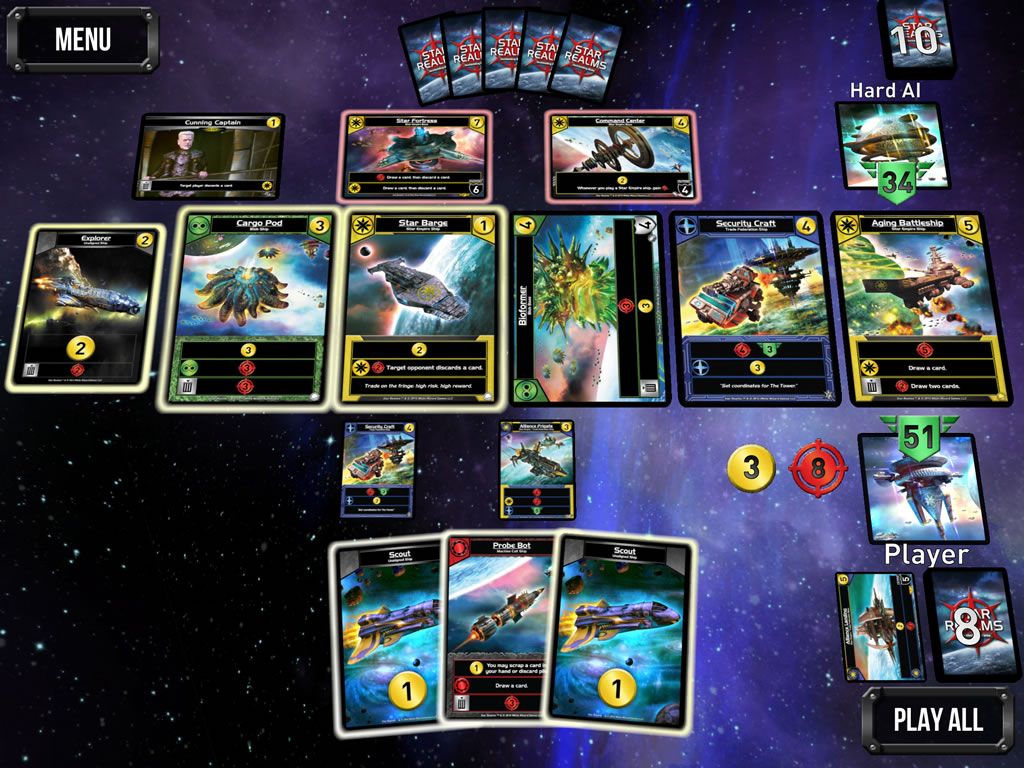 I love deck-builders. That genre includes others like the Legendary series of games, Ascension, and a lesser known one I'm a fan of called Dark Gothic.
For these games and others like them I love starting with a very basic set of capabilities and discovering new combinations of cards. While it's certainly satisfying to win a game, there's more satisfaction around playing an awesome hand that you've hoped comes up like you plan when you acquire new cards.
I'm not much of a fan of collectible card games like Magic: The Gathering. But I've had fun with Living Card Games like Lord of the Rings The Card Game and especially Arkham Horror The Card Game, which is a blast.
Top photo credit:
Esteban Lopez