This is the start of my tenth year at Power Home Remodeling. What started out with just me as a single developer is now a group of over 50.
Since that first day, I've worked remotely in a different timezone from our corporate headquarters. It's caused us to consider remote development every step of the way and allowed us to grow our team with great people as far away as the Philippines and Brazil.
Working with large, remote, team like this has its difficulties with communication but we seem to be dealing with it well.
Tools
A lot of us work remotely. We've found, especially with those in non-U.S. countries, Zoom works well for us for video conferencing and screen sharing.
We also have our custom-built messaging application, Connect, where most of us chat with each other throughout the day.
Why write our own messaging app vs. using something like Slack or HipChat? Mostly so we can tie features directly with our business management application, named Nitro. Plus we like full control of our tools. If people are curious about that, we can write up details on it in a future post.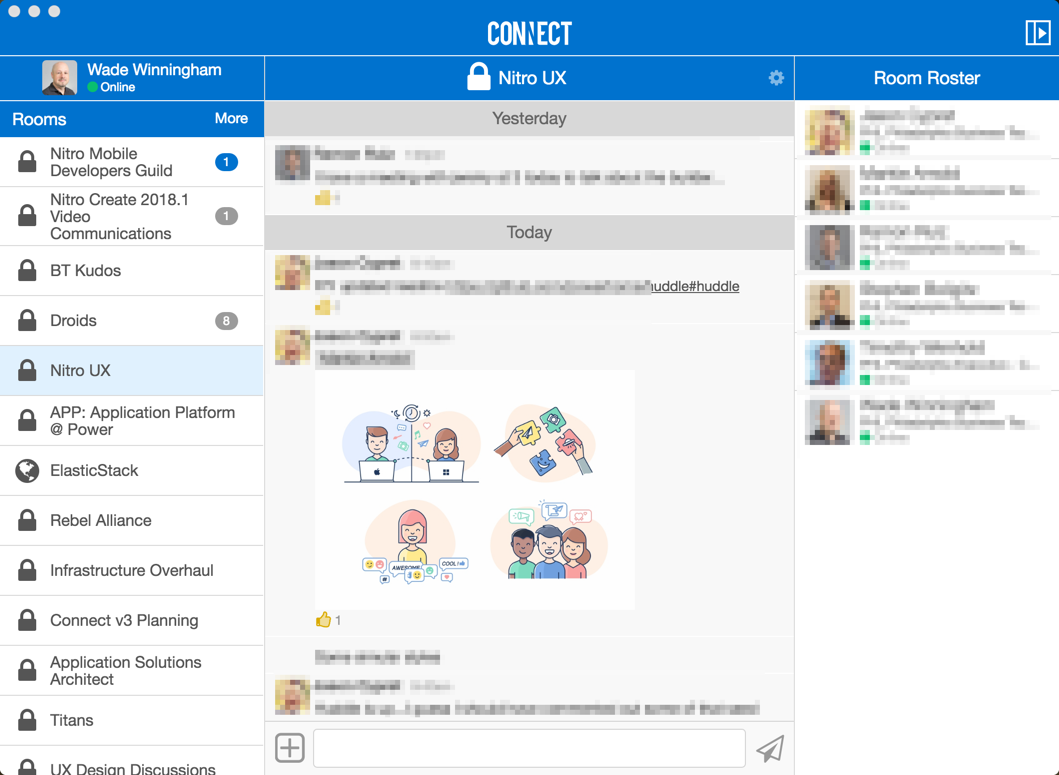 Week-to-Week
The development teams at Power follow Scrum. We have one week sprints. Among other things, it gives us a great structure for ongoing communication.
Daily standups

We're in teams of three or four developers plus individuals for QA, UX and a product owner.
Each team meets for fifteen minutes every working day for standup meetings. These consist of everyone sharing what they did yesterday, what they're doing today and if they have anything blocking them.
Standard stuff, but we are diligent about them.
Weekly
Each team reserves at least an hour a week to review upcoming work, reviewing what went well, what didn't and what we can do better next sprint.
Outside of that if the team needs to meet, they do. That includes arranging interactions with end users, partners or whoever they need to help them get their stories done for the week.
Demo day
At the end of each week, we get the entire department together to demo what each team accomplished for that sprint. This allows teams to see what other teams are doing, including just a great way to unwind for the weekend.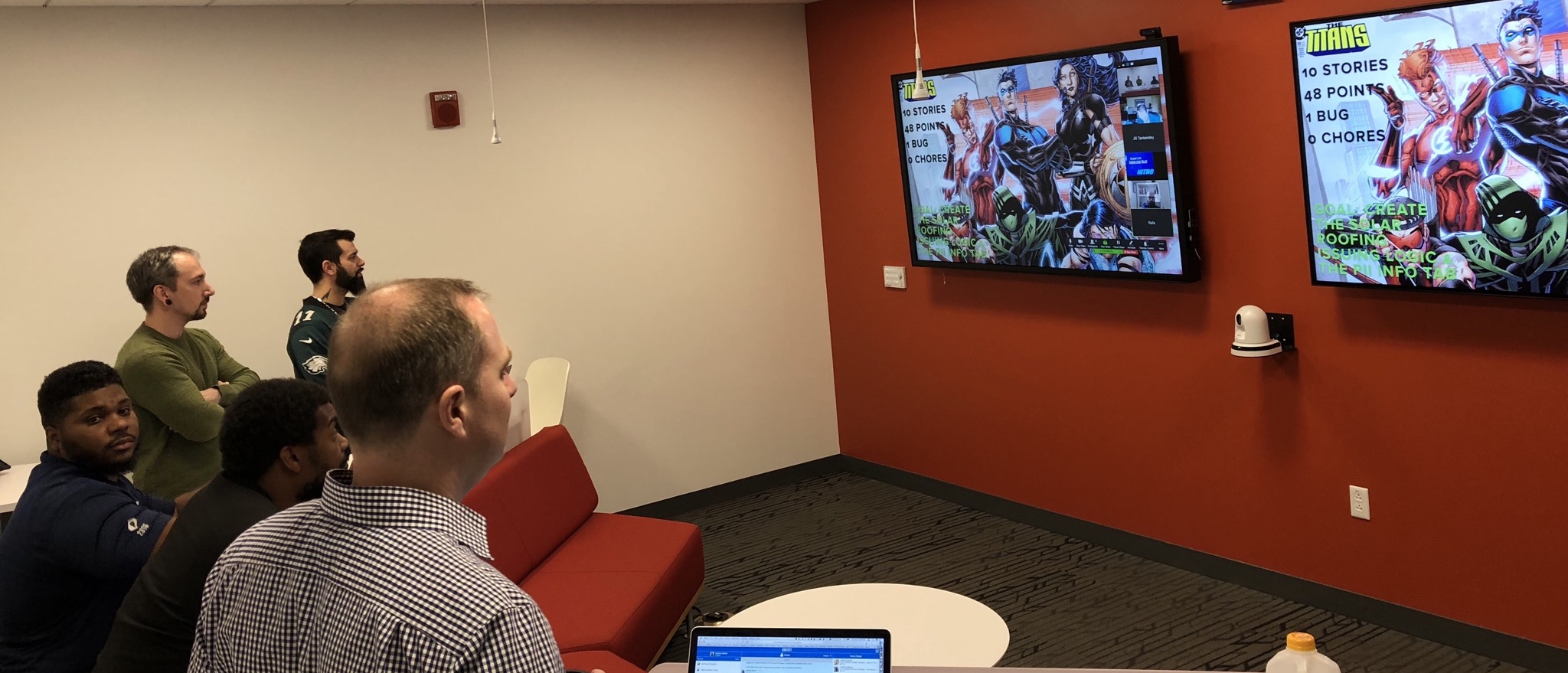 We get together at least three times a year in person
For an entire week in January, May, and September the company assembles all developers at headquarters outside of Philadelphia.
These meetups, mini-conferences really, are called Nitro Create. It's named that as our goal for the week is to create something new. It's a mad dash of a week resulting in a final demo day and celebration of what we were able to accomplish, together, face-to-face.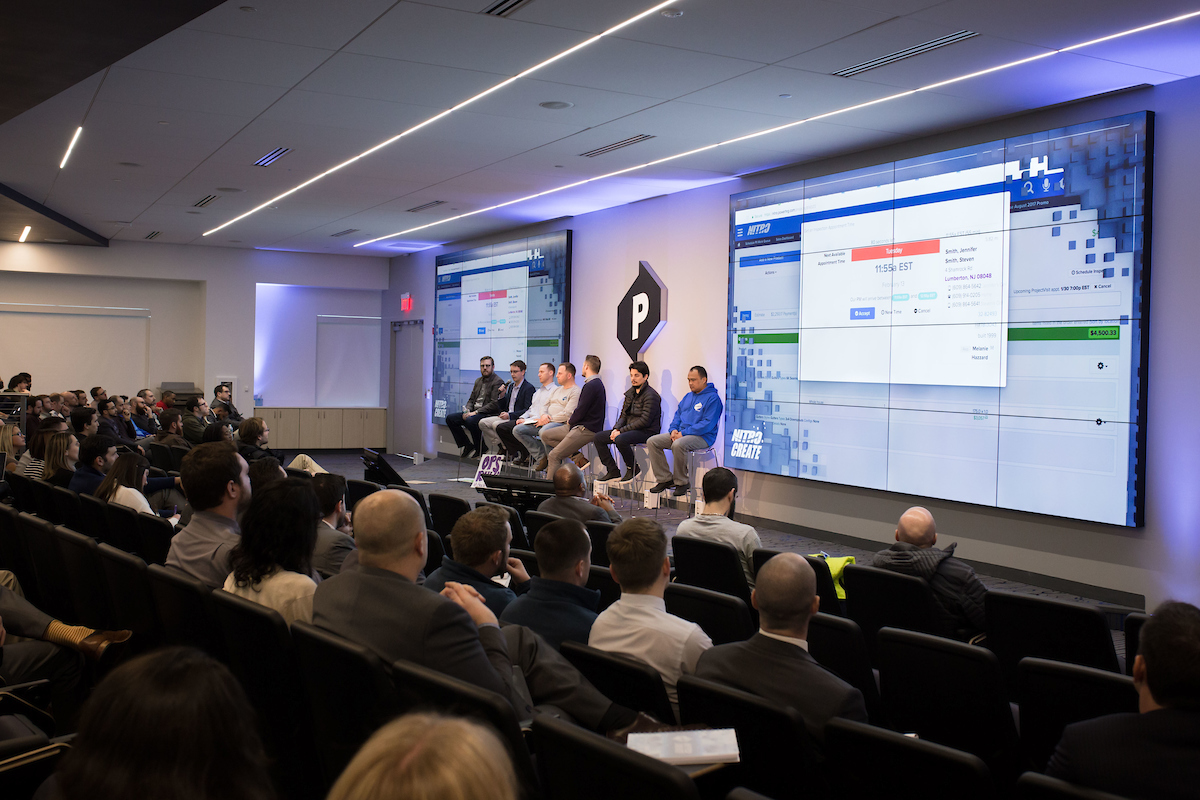 It's still a work week. But an opportunity to work with people we don't typically work with. Not to mention having fun hanging out and getting to know each other.
A week that always re-energizes us.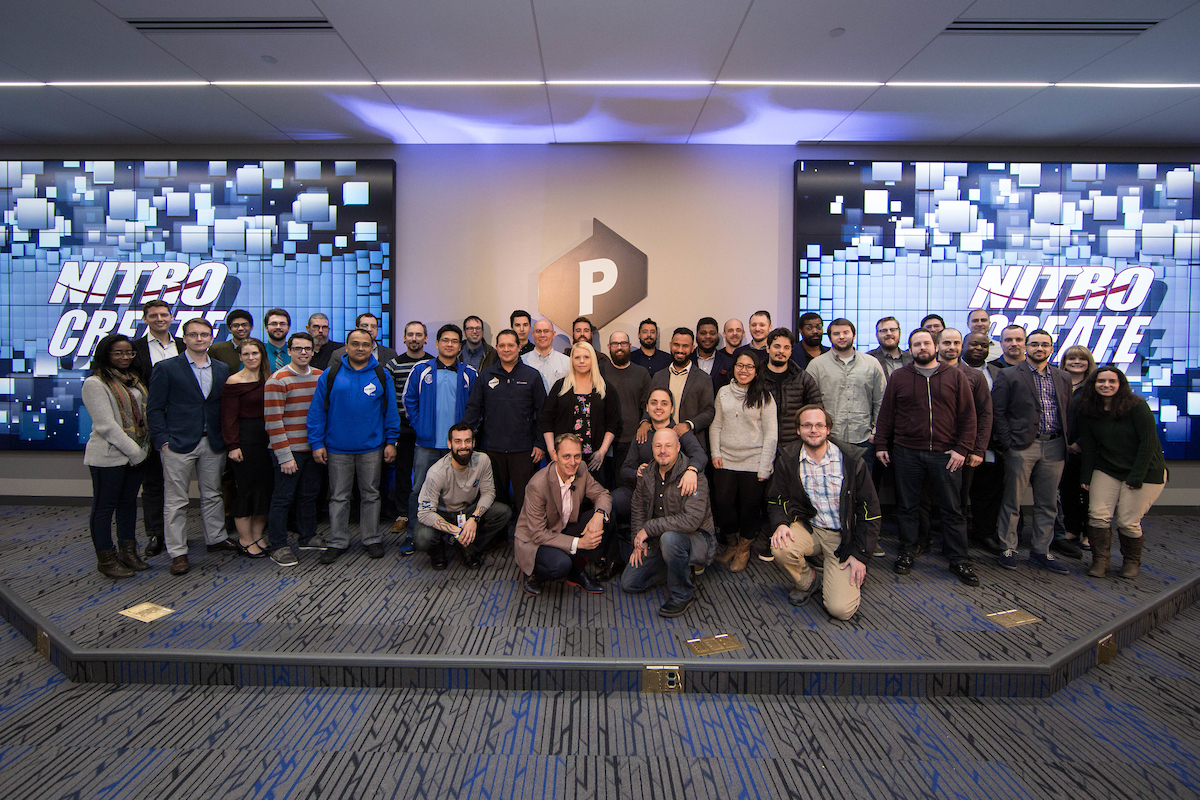 "Together, we create!" on brick wall photo by "My Life Through A Lens" (@bamagal) on Unsplash
This article is cross-posted at the Tech at Power blog.