I've been a comic book nerd my entire life. I kind of blame my uncles who always had them laying around when I was a kid.
In the late 80's I was a regular at local comic book conventions. One of them was very close to where Reggie Byers lived, who created a comic titled Shuriken. This enabled me to get to know him while geeking out on Robotech and other anime/manga related topics.
I got a story in my head about Shuriken and just wrote the scripts then mailed them to Reggie. I was shocked later when he called me telling me he wanted to draw them for upcoming issues.
He later offered the writing job for a sister title called Blade of Shuriken to me which I excitedly accepted.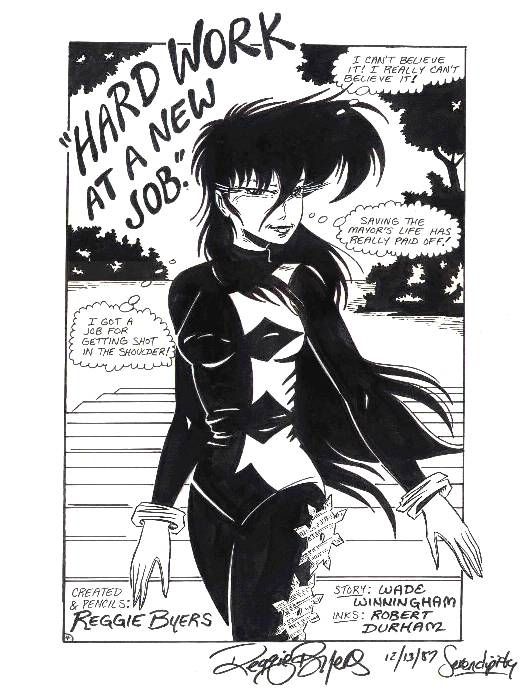 While it was far from lucrative it was a highlight of my life. Both coming up with stories and crafting them, along with the collaboration with Reggie himself.
Unfortunately, after a handful of issues were published, things in the comic industry shifted and the title ended.
Shuriken was never a megahit title by any means. So it was surprising to see a video pop up that's kind of a love letter to it. Loved seeing it, if nothing else, to reminisce.